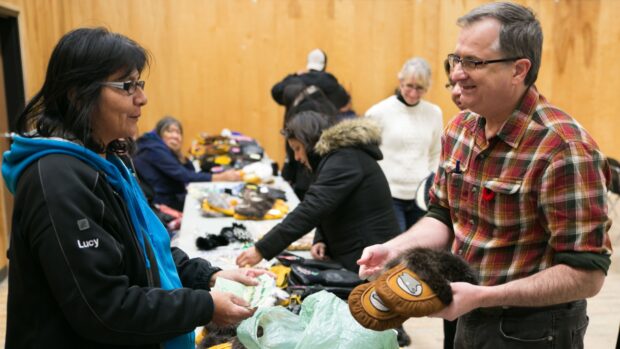 As Scotland enters a new era of governance and with the independence agenda remaining an ongoing debate, political experimentation and public participation in decision-making offer ways for people and communities to influence and inform policy.
At the opening of the Scottish Parliament in 1999, the late Donald Dewar, the inaugural First Minister of Scotland, vowed to 'never lose sight of what brought us here: the striving to do right by the people of Scotland; to respect their priorities; to better their lot; and to contribute to the commonweal'.
Aligned to this vision, some claim that a particular Scottish style of policymaking has emerged, focused on creative forms of community engagement and embedding person-centred service design at the heart of the civil service.
Legislating for community empowerment
An important initiative can be found in Scotland's flagship Community Empowerment (Scotland) Act (2015), which aims to support communities to participate in local planning and public service delivery.
Within this legislation, Participation Requests have been introduced as a way for community groups to actively enter into dialogue with relevant authorities about public issues and services on their own terms. This is a worthy policy aspiration, yet challenges remain around a relatively low uptake of Participation Requests and raising communities' awareness of this opportunity to shape engagement from the ground up. At the same time, the surrounding formal policy process has been viewed as obstructing the spirit of the Act to promote participation and devolution of power to communities.
Reimagining local participation
I established Social Studios, a research project led by The Innovation School at The Glasgow School of Art and funded by The Carnegie Trust, which used a participatory and creative approach to explore equality and empowerment in this policy space. Participation was at the heart of Social Studios, both in terms of its focus on addressing challenges and identifying opportunities within Participation Requests, and its design-led approach.
We carried out a series of scoping interviews with stakeholders from community development, academia, and The Scottish Government, followed by seven Social Studios – interactive workshops applying participatory design methods to elicit, capture, and reimagine Participation Request experiences.
Communities tackle the issues most important to them
Throughout the research, communities from across Scotland reflected on their own Participation Requests and highlighted a range of challenges and opportunities. Equality of access was a key theme, with a high proportion of Participation Requests being submitted by Community Councils and other formally organised groups. Questions emerged around enabling a broader range of individuals and groups to have their say on what matters to them.
For the communities whose Participation Requests had been accepted, challenges then arose around working equitably with public authorities and mutual reporting on outcomes. A community group from Fife shared their experience of garnering local input and support to strengthen their Participation Request and to demonstrate the need for public authorities to review decisions surrounding out-of-hours care provision. This Participation Request was accepted, and they were granted 'a seat at the table' with public sector partners, but they encountered further barriers when striving to have their own voices heard and actively contributing to the decisions that were made.
While critical of how Participation Requests had led to genuine empowerment and problematising their use tokenistic 'tick-box' engagement, communities were motivated to develop ways to help more people in Scotland to consider Participation Requests as a possible route to highlighting important local issues and to equip them to tackle these effectively with local networks.
Designing tools for creative participation
This approach underpinned the co-design of a dedicated Participation Request Toolbox, comprising a spectrum of resources to support people and communities to participation meaningfully in local decision-making in Scotland. We shared the toolbox with communities, public authorities, and other organisations and groups at a national Participation Request conference hosted by The Scottish Government and introduced by Tom Arthur MSP, the then Minister for Public Finance, Planning and Community Wealth.
Reflecting on the role of Participatory Design throughout the research, we also put forward recommendations for strengthening engagement, equality, collaboration, and outcomes in Participation Requests by integrating creative, hands-on approaches, perspectives that were echoed by the Fife community group in the project's final report:
What community groups need from the outset is a focus on specific, well-defined purposes. Here we found the Social Studios Participation Request Toolbox to be especially useful with its range of imaginative and concrete modelling tools… This more collaborative and interactive approach would have had considerable advantages over the written dialogue which took place in our Participation Request. It would have enabled our community group to maintain influence over the developing process, monitor and review the outcome and get agreement on follow-up meetings with the Board - which in the event failed to materialise. With the range of tools available, community groups will be able to match the tools to their own circumstances and needs.
Enhancing engagement and collaboration
The Social Studios approach explored challenges and opportunities surrounding community engagement and participation in policymaking at a local level. This raised issues of accessibility and equality in decision-making, community empowerment as an ongoing process, gaps between policy intention and policy implementation, the responsibilities and accountability of public authorities, and how societal outcomes can be reimagined and realised.
Such concerns were part of an ongoing debate in the research around the core Participation Request challenge, and whether the focus should be on promotion, accessibility, and enhancing public awareness; or recalibrating more democratic approaches to partnership working. The co-designers' collective rationale in framing the Toolbox was to tackle both these issues of internal and external inclusion, creating resources to promote deliberation and collaboration, and addressing both the front and back end of Participation Requests in tandem.
With these in mind, next steps include additional piloting and iteration of the toolbox with communities and public authorities and further exploring the legislation and its capacity to lead to genuine empowerment. This in turn will inform broader research concerning a Scottish approach to policy design, with creative participation at its core.
Join our community
We use this blog to talk about the work of the multidisciplinary policy design community. We share stories about our work, the thinking behind it and what policymaking might look like in the future. If you would like to read more, then please subscribe to this blog. If you work for the UK's government, then you can you join the policy design community. If you don't work for the UK government, then join our AHRC Design and Policy Network.