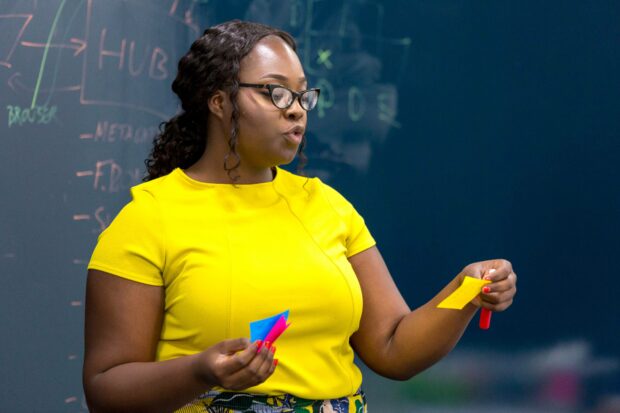 The Policy-to-Delivery Course is now running in the Department for Education and its first outing has been a resounding success. I'd like to invite all public sector leaders to consider how they might make this excellent course available to their staff.
When my colleague Paul Kett launched the course it was an exciting prospect. It's aimed at mid-career civil servants, curated by government's Policy Design Community (who are sponsored by Policy Profession), co-authored by 12 government professions, and peer-reviewed by practitioners and experts in universities. This was clearly a landmark multidisciplinary collaboration by experts in the public sector, but yet it was still untested.
The Department for Education has now delivered the course to its first class of students. The feedback is in, and the results are outstanding:
90% of students would recommend the course
95% say they are now more confident in delivering public value
98% say they now have a better multidisciplinary network
I got to play my own small part in the course too. I had the pleasure of opening the course and chatting with the students about how my own career has reflected both policy and delivery roles.
A career built on policy and delivery
There is, of course, no worthwhile policy without delivery. If your policy stays on the page, it changes nothing.
That's one reason why it doesn't make sense to divide jobs or careers simplistically into 'policy' and 'delivery' – and why the Policy Profession's framework is centred around three pillars – Strategy, Democracy and Delivery – that make it clear that translation into delivery is a central part of successful policy-making.
My own career has involved jobs that spanned both – starting with my very first fast-stream job, in the Department for Education, working on parental involvement in children's education, where I did everything from Treat Official and Private Office correspondence (back in those days, in hard copy red and yellow 'jackets') to setting up and running the department's first public facing website for parents, and organising the design and production of a parent's guide to the National Curriculum.
I've spent time in roles that were predominantly focused on policy and strategy (in the Social Exclusion Unit, as Head of Strategy at the Home Office, and in No 10 and HM Treasury), but I was always conscious of the importance of a deep and real understanding of the delivery landscape and system architecture. First I took a secondment to work in Tower Hamlets Council, and later moved to be Chief Executive of HM Courts and Tribunals Service. I have also done big operational delivery jobs which demanded and developed different skills, and came with the privilege of seeing and making much more direct impact.
Those experiences of delivery at scale made me a better, more effective and more grounded policymaker; and my policy and strategy skills also helped with the prioritisation and focus on root cause that supports effective delivery. They were, in many ways, two sides of the same coin – and this course recognises that connection and synergy.
Investing in important skills
The Policy-to-Delivery Course invests in the skills of our officials - and fixes public value as our north star - by focusing on:
multidisciplinary working that frontloads technical expertise and subject matter expertise
evidence-led policy and service design focusing on citizen-centred design and systems thinking
end-to-end delivery that joins up policy intent to delivery outcomes to assure public value early
Senior leaders rally to cause
The course gathered 25 expert speakers from across the Department for Education ranging from Director General to Grade 7. Support for the course from our senior leaders has been absolutely critical to it success, and their own experience of speaking on the course is warmly regarded.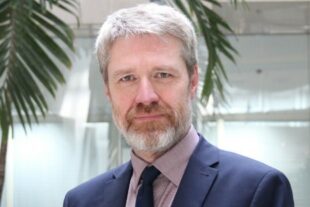 John Edwards (Director General for Regions Group) commented, "It was a privilege to be invited to contribute to this excellent new multidisciplinary course: sharing some my own experiences from the delivery end of the spectrum, and engaging in discussion with course participants, reminded me just how important it is that we come together, discuss and think forward across our internal and external boundaries.  Through this, we can develop a common language, understanding of roles and ultimately a focus on impact: a policy without a strong delivery model and feedback loop will not achieve its goals; a delivery function without a clear policy framework will be poorly directed and inefficient. So for me, linking Policy-to-Delivery in concept, planning and implementation is critical to achieving ministers' goals and ensuring value for money"
Students rate course highly
The final word has to go to the students themselves. The course has generated a genuine buzz and their enthusiastic recommendations speak volumes…
"Forget about the Green Book, this should be the bible for policy and delivery"
"Brings together the tools, thinking, skills and networks you need to design deliverable policy"
"An intensive and engaging course with a heavy policy focus on ensuring public value"
"It's a packed course that is well-rounded and very engagingly designed"
"Very informative and beneficial, would recommend to all employees"
"This should be mandatory and done in everyone's first week. Really helped me to navigate the Civil Service / policy space and answered questions I've not know how to answer in my 2.5 years in government"
"I thought I knew a little bit about policy to delivery. But I learnt so much, have access to some useful tools and have made some invaluable connections"
"I'd recommend doing the course. I learnt more about policy, operations and delivery than I have over my whole time in government, and that combined with going through the policy design process and pitching to the panel meant the course was really interactive and creative"
"Enjoyable content packed course. Really made me want to think more about how my career develops as it has spurred an interest in policy design"
"Great course, enables good networks and important multidisciplinary teams. Everyone should go on this course to understand how to embed users at the heart of policy delivery".
Watch this short film to hear more about what students thought about the Policy-to-Delivery Course…
Sharing the course across HM Government
There has already been extensive interest in the course from many organisations in central and local government. People have been waiting to see if the course really does deliver on its promises. It is now clear that it does.
I encourage those who lead on capability for their organisations to strongly consider offering this unique and transformational multidisciplinary course.
If you would like more information and support in offering the course, then please contact policy.design@policyprofession.gov.uk
Join our community
We use this blog to talk about the work of the multidisciplinary policy design community. We share stories about our work, the thinking behind it and what policymaking might look like in the future. If you would like to read more, then please subscribe to this blog. If you work for the UK's government, then you can you join the policy design community. If you don't work for the UK government, then join our AHRC Design and Policy Network.